Rust-Dyed Choir Robe
Christ Episcopal Church cleaned out its Undercroft, with decades worth of forgotten objects and cast-offs. Some were salvaged and transformed. Here, a discarded choir robe was dyed using rusty metal.
Untitled
Metal flag stand, extension cord.
Ladder, Ascension
Burnt Figure, Pentecost
Wood, chain, nails, doorknob, buttons.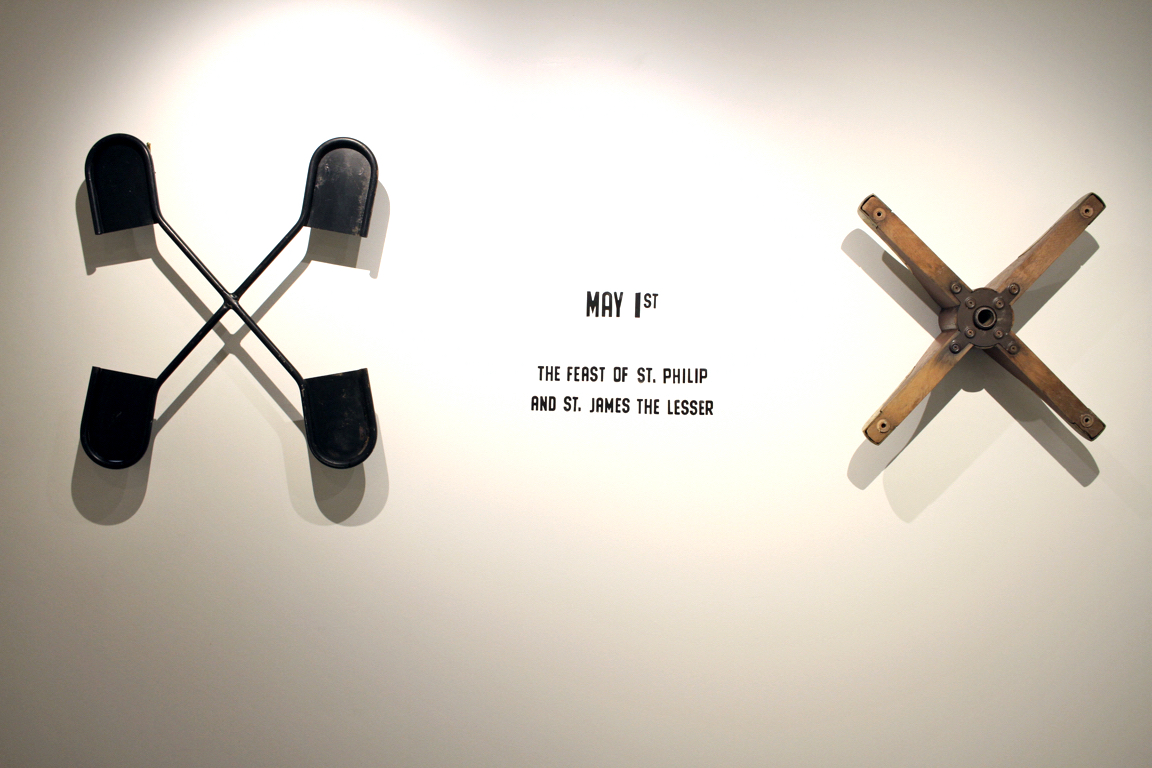 Two Crosses
Chair dolly, chair bottom.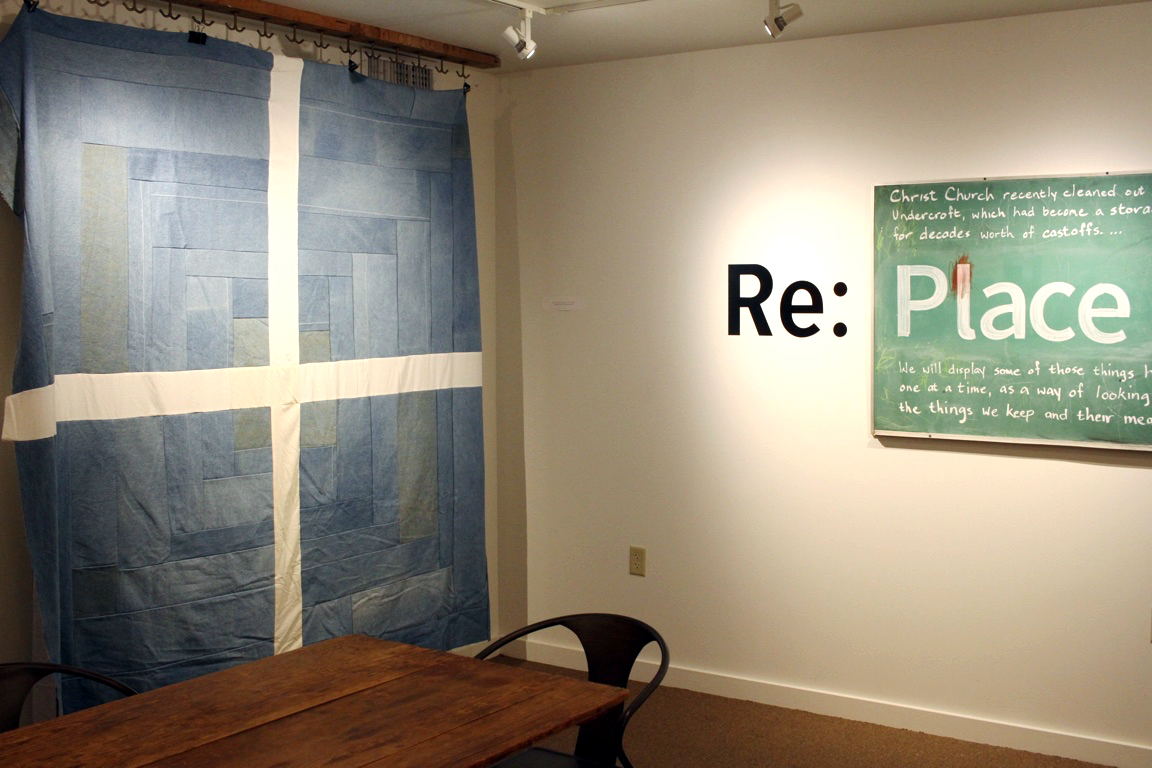 Cross Quilt top
Bed sheets, denim couch cover.
Undercroft Quilt
Finished hand-tied quilt.